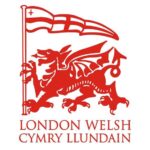 Exciting Partnership with London Welsh
October 17, 2023
Memorial to the Fallen in Ypres
Many decades ago, Old Llandoverian David Wynn-Jones, would gaze up at the World War 1 memorial in the Llandovery College Chapel and think about the brave young men from the College who had died fighting for their country, some of whom were not much older than himself. In the College Chapel, David made a promise to himself that one day he would visit every single grave of the young men from the College who had laid down their lives. David has kept that promise and has visited the grave of every Old Llandoverian killed in action and at each one, has held a minute's silence, said a prayer and left a photograph.
David has produced a photographic collage of those heroes which now hangs proudly in the Main Reception at Llandovery College. This collage was the culmination of extensive research and dedication by David to locate as many photographs of the young soldiers as possible and, where not available, included photographs of their graves or memorials.
Having had a hugely successful career in the film industry, working on blockbusters such as The Italian Job and Superman, David used his expertise to also produce a film which is played at the College's Remembrance Service each year and is a timely and poignant reminder to the current students and staff of the ultimate sacrifice made by their forebears from Llandovery College.
In Ypres today there are two great memorials to the fallen of the First World War, the best known is the Menin Gate Memorial to The Missing and also St George's Church which displays memorial plaques from schools, colleges and organisations in memory of their war dead. Now, thanks to David, Llandovery College will soon be represented in the Church with a plaque in memory of the eighty-two Old Llandoverians who sacrificed their lives for their Country during the Great War.
Llandovery College would like to acknowledge and thank David Wynn-Jones for his tireless work and dedication in instigating and bringing this very worthwhile project to fruition.
The Llandovery College Warden, Dominic Findlay, said: "The incredible lengths that David has gone to in order to honour the College's fallen soldiers is simply amazing. The plaque will be a constant reminder of the sacrifice given by these young men."